Trade-In Car Payment Calculator

---
Is it time to trade your vehicle in? If you want to trade your car, truck, SUV, or van, Ira Toyota of Orleans can help you.
Our trade-in car payment calculator makes it easy for drivers near Orleans, Eastham, and Harwich, Massachusetts, to learn what their car is worth. Read on to learn how we can help you.
---
​
How To Crunch the Numbers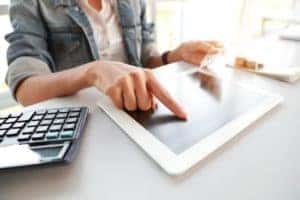 To provide a fair estimate, our team needs to know a little bit about you and your car. It can take five minutes to enter your vehicle's information into our trade-in calculator. Let our team know:
Your contact information
VIN or license plate number
Information about your make and model
This will help our team learn more about your vehicle. If you need assistance finding the Vehicle Identification Number (VIN), you can check the driver's side door jamb or the dashboard near your steering wheel.
If the VIN is faded, you can try searching documents like the vehicle title or deed. The information may be located on one of those forms.
---
Get Your Car Ready To Be Traded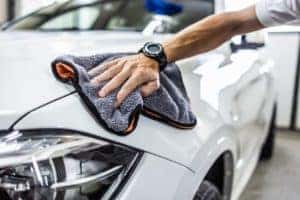 Our team will also ask you a few questions about your vehicle. Once that is complete, you can take some photos so we can get a better idea of its condition. How can you make your vehicle ready for Picture Day?
A few pro tips can make a good impression. It also may raise the value of your vehicle. Drivers can:
Clean your vehicle's interior
Remove personal items
Buy a scratch repair kit
Take your vehicle to a car wash
That new car smell faded a long time ago, but you can still get your car ready for the next driver. Vacuum your cabin and try to remove any upholstery stains. You can also remove personal items from the vehicle to create a runway-ready model.
Drivers can also create a snazzy-looking exterior. Buy an at-home scratch repair kit. A little elbow grease can smooth over scratches in the vehicle's paint.
The miles in your car may be filled with memories, but it is best to clean the dirt, mud, and sand off your vehicle. You'll create a sharper-looking vehicle by washing it in your driveway or taking it to a car wash. Once you've taken these steps, your car will be ready for our team.
---
Get Your Trade-In Offer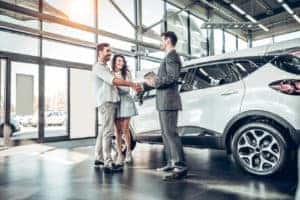 That heel-clicking in the distance is the sound of a driver dancing after they sold their car. How can you do a payday jig in your driveway?
After you accept our offer, our team will contact you to schedule an inspection. During this inspection, our team will:
Confirm your car's condition
Transfer vehicle title
Hand you a check
Once the title transfer is complete, you'll receive a check. You can use these funds for a down payment towards a new vehicle or cash your check.
---
Use Our Trade-In Car Payment Calculator!
If you want to swap your vehicle for a different set of wheels or bid adieu to your current ride, Ira Toyota of Orleans can help you.
Drivers who live near Orleans, Eastham, and Harwich, MA, can use our trade-in calculator to estimate the value of their vehicle.
---