Toyota RAV4 Hybrid vs Honda CR-V Hybrid

Our team here at Ira Toyota of Orleans knows that drivers who make their way from Point A to Point B around Orleans, Eastham, and Harwich, Massachusetts, have plenty of options when it comes to choosing their next Hybrid SUV. Because the 2022 RAV4 Hybrid and the 2022 CR-V Hybrid are two of the most popular vehicles out there, we've placed them side by side to help you decide which one satisfies your needs better.
Take a moment to read over this Toyota RAV4 Hybrid vs. Honda CR-V Hybrid comparison to find out for yourself!
---
Toyota RAV4 Hybrid vs Honda CR-V Hybrid: A Look Inside the Cabins
The first topic we'll address in this RAV4 Hybrid vs. CR-V Hybrid comparison will be comfort. While the RAV4 Hybrid has your family covered with 39.5 inches of headroom and 56.4 inches of shoulder room in the second row, the Honda CR-V Hybrid isn't quite as accommodating. Its second row falls short by only supplying 39.1 inches of headroom and 55.6 inches of shoulder room to riders in the rear seats.
If you're looking for something that has what it takes to allow your growing family to be comfortable, the Toyota RAV4 Hybrid is likely to be the ride to pick.
---
Convenience Technology and Entertainment Characteristics for the RAV4 Hybrid vs CR-V Hybrid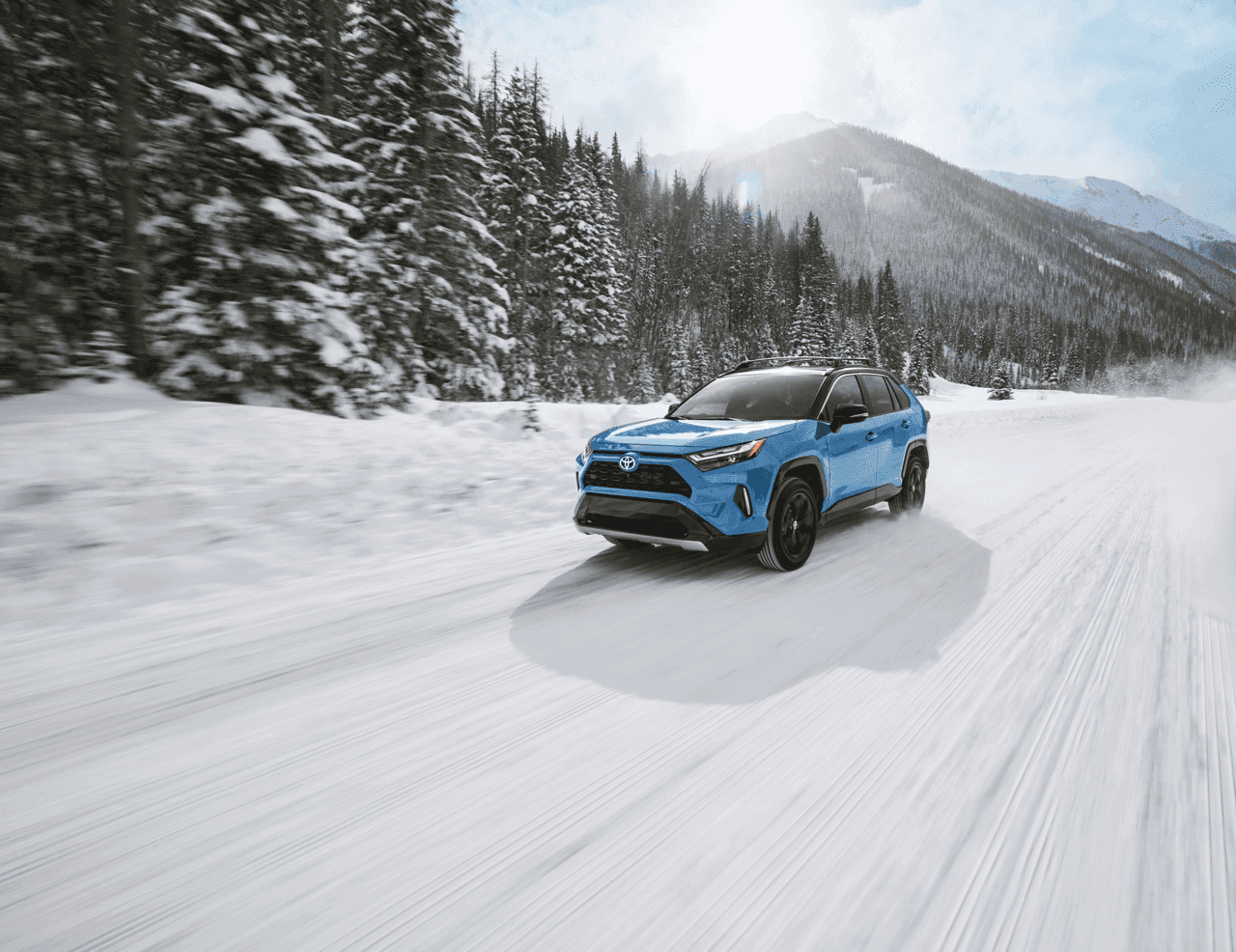 Do you appreciate being able to adjust the various features on the dashboard while still devoting the necessary attention toward the road ahead? For this, you're going to need a large display to make it easier to view and access the necessary controls. The Toyota RAV4 Hybrid has you covered in this regard thanks to its available 9-inch touchscreen. The Honda CR-V Hybrid can only offer a display of seven inches. While it certainly helps out quite a bit, it's not as obliging as the RAV4 Hybrid's screen.
If blasting your favorite tunes as you're heading to work or to your favorite camping spot is something you enjoy, you'll want to keep in mind that the Toyota is available with 11 speakers that include a subwoofer and amplifier. The Honda again comes close with its available nine speakers and subwoofer combination. However, it's clear the RAV4 Hybrid is the more robust option in the sound system department.
---
Toyota RAV4 Hybrid vs Honda CR-V Hybrid: Which One Will You Choose?
This RAV4 Hybrid vs. CR-V Hybrid comparison has presented the RAV4 Hybrid as the superior option thanks to its roomy interior, useful technology, and full-bodied listening experience. Do you agree the Toyota RAV4 Hybrid will offer more contributions to your everyday Harwich, Eastham, or Orleans, MA, commutes? If so, then contact the team at Ira Toyota of Orleans today to schedule a convenient day and time to take it for a test drive. We look forward to helping you get into the driver's seat of this fully capable set of wheels!
---