---
You've had many memories together: daily commutes to the office, weekend trips to the beach, cruising down the highway with friends. After so many adventures around Orleans, Eastham, and Harwich, MA, you know it's time for your old car to retire.
When you're ready to trade in your vehicle, our team at Ira Toyota of Orleans is here to help! In this guide, we give you tips on how to boost your car's trade-in value. Let's get started!
---
Tip #1: Gather the Car's Documentation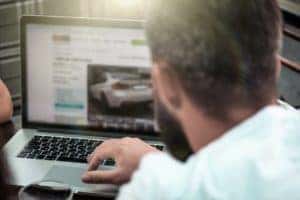 Before you head out to a dealership with your trade-in car, you'll need gather all of the relevant information about your ride.
Come Prepared With a Trade-In Value Estimate
It's important to learn of your vehicle's estimated trade-in value before choosing a dealership. With the internet in the palm of your hand, this step will only take a matter of minutes!
Use reputable sources, such as Kelley Blue Book or our secure value your trade tool, to accurately determine the trade-in value of your vehicle. By knowing an estimate of its overall value, you'll confidently walk into a dealership with an informed opinion in order to negotiate with the dealership's sales specialist.
Many factors will impact the estimate, but key ones include:
The year of the model
The make and model
Its current condition
Its current mileage
Collect the Maintenance Records
Now that you have a trade-in estimate, it's time to dig up the paperwork. By having all of the maintenance-related documentation on hand, you can establish that you've taken adequate care of your car to further maximize its value.